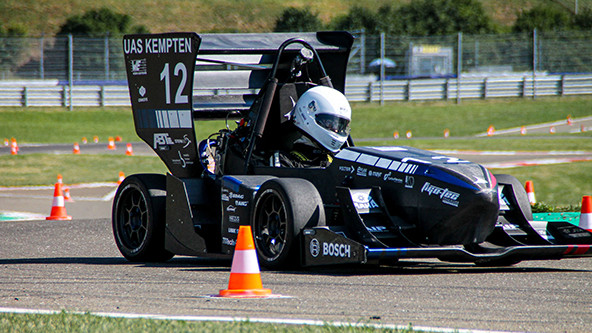 Formula racing is the ultimate test of teamwork and technological excellence. A group of aspiring engineers and other professionals is currently working on an electric race car to excel in this discipline - TTControl technology is part of it.
TTControl supports the next generation of professionals at the German University of Applied Sciences in Kempten. The Infinity Racing Team unites about 50 highly motivated students from different disciplines. What unites them is the path to the winner's podium and a more importantly lot of passion. They are gaining valuable experience that will further enrich the industry in the future. Their project: Formula Student racing cars.
"We have had a very successful Formula Student season," says Manuel Tiefenbacher, Technical Director of Infinity Racing. "We achieved solid results at the events in Hockenheim, Spielberg, Assen and Novi Marof and our car performed well, especially in terms of reliability. Our team is therefore very satisfied with the last combustion season."
Now, the team is on its next mission to develop an electric race car for the 2022 season. The car's electronics are already on the test bench and TTControl's TTC 580 electronic control unit (ECU) will perform extensive tasks. These include torque calculation for the electric motors and protected power supply to other control units, as well as control of the CAN gateway for the five CAN networks used in the vehicle.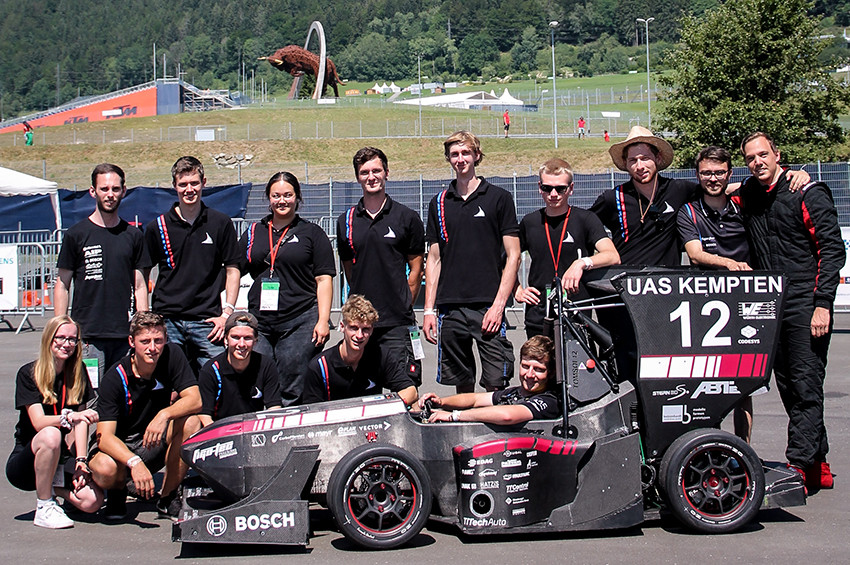 "When the Infinity Racing team approached us, we were happy to support," says Markus Plankensteiner, Vice President Sales & Marketing at TTControl. "Safety, reliability and performance are essential in racing. That's why our electronic control units which are on the market for more than 20 years are such a good fit for Infinity Racing's upcoming race car. We traditionally have strong ties to college development and are excited to support the team with our technology and know-how."
From snow groomers to electric fire trucks, the bestseller of TTControl's product portfolio, the TTC 500 ECU family which includes the TTC 580, is series proven in many cases. Its ISO 26262 certification guarantees functional safety, whether in a snowstorm in the Alps or soon in the heat of a race at the Hockenheim Ring.
The Infinity Racing machines are called TOMSOI, which stands for Top of the Mountains, Source Of Infinity. The name has remained unchanged since their first competition in 2008, where they won the prize for best newcomer - in Hockenheim, Germany. And Hockenheim is where Infinity Racing wants to win. We are keeping our fingers crossed!
About Formula Student
Formula Student is an international design competition created in 1979 by the Society of Automotive Engineers. Its goal is to develop and provide a platform for student engineers to experience, build and learn. It provides a unique opportunity to test students' theoretical knowledge in a practical context. Students acquire and develop skills such as engineering, project management and teamwork.