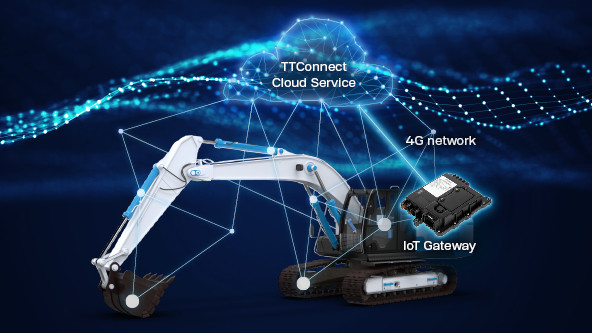 Integrating a telematics solution into a mobile machine has always been a challenge. The reasons seem obvious: it's difficult and complex to choose the right cloud technology and gateway device as well as a connectivity solution that works everywhere. Especially if you want to keep costs under control and risks low.
This interview was originally published at iVT Industrial Vehicle Technology International
The emerging off-highway market benefits from versatile teams
Valentin Ecker, IoT product manager at TTControl, argues that the complexity also has historical reasons: "Partial solution providers tend to specialize in completely different areas and have little insight into the off-highway market." The cloud solutions provider feels at home in IT but knows little about how telematics is used for excavators. The connectivity provider offers low-cost deals for high data volumes within the EU but cannot offer the same cost in non-European regions. The hardware gateway manufacturer is an expert in protection classes and CAN bus interfaces but lacks experience in writing reliable software for the toughest conditions.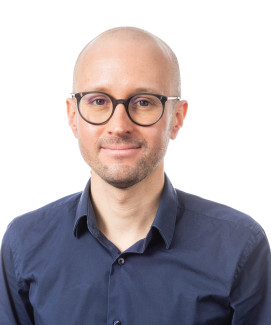 "To develop a state-of-the-art IoT solution, you need a versatile team that also understands the specific requirements in the off-highway sector," says Ecker. "And that's exactly what we did at TTControl." TTControl, which has many years of experience in the field of ECUs and a vast understanding of the off-highway industry, developed an all-in-one connectivity solution that fits this specific market need.
TTControl's connectivity solution offers unique features, for example a secure VPN access that makes it possible to access mobile machines that are already in use and allows for the debugging and upgrading of ECUs from anywhere in the world. The focus is on ease of use and support to facilitate the operators' work.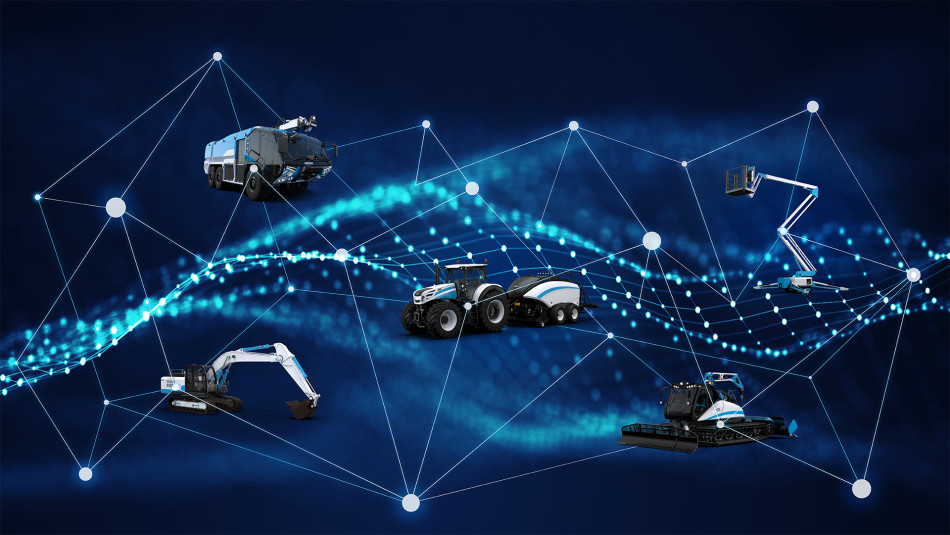 Complete connectivity solution and a dedicated team
The company acts as a partner for companies looking for a complete connectivity solution, providing both a turnkey product and a dedicated team. The team will assess the customer's individual needs, implement customized features, and tailor the look and feel of the cloud to the customer's corporate identity. The service offering also includes continuous support throughout the product lifecycle.
TTControl's entire product portfolio consists of IoT gateways and complete, out-of-the-box cloud management platforms with true plug-and-play functionality.
TTControl is a leader in the fields of safety control systems, rugged displays, and connectivity as well as IoT solutions for mobile machinery and off-highway vehicles. A joint venture of the HYDAC Group and the TTTech Group, TTControl is based in Vienna (Austria) and Brixen/Bressanone (Italy) and supported by HYDAC sales offices in 52 countries worldwide.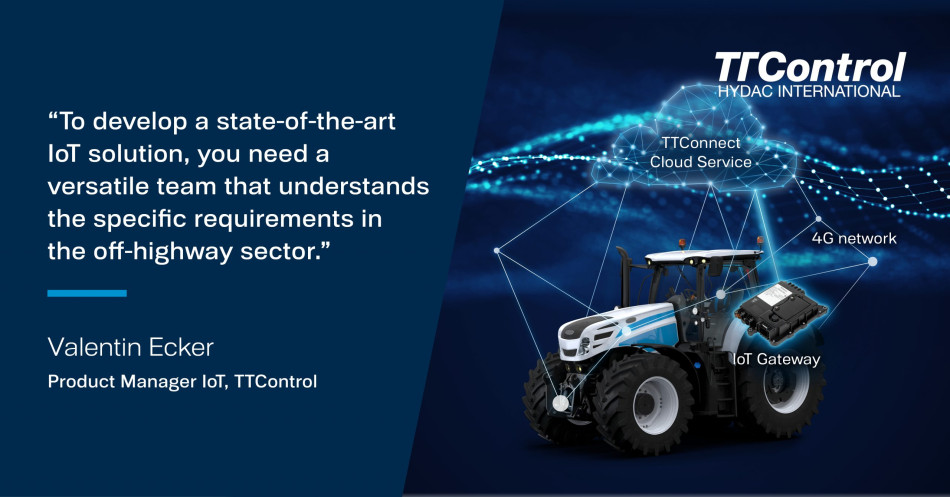 TTControl provides products that build the technological heart of construction and agricultural machines as well as lifting platforms, cranes, municipal vehicles and other special mobile equipment. As a leading provider of functional safety products, TTControl's hardware and software platforms enable OEMs to develop highly reliable electronic control systems both efficiently and economically. The latest additions to the TTControl portfolio include IoT gateways, cloud management platforms with considered functionalities, and connectivity solutions to manage the network architectures of vehicles and machines in rugged operating environments.
With over 20 years of experience, TTControl accompanies its customers and partners throughout the entire development process, providing extensive know-how about system architectures, functional safety and application software. TTControl, in partnership with its lead customers, is working to make autonomous operation a reality.