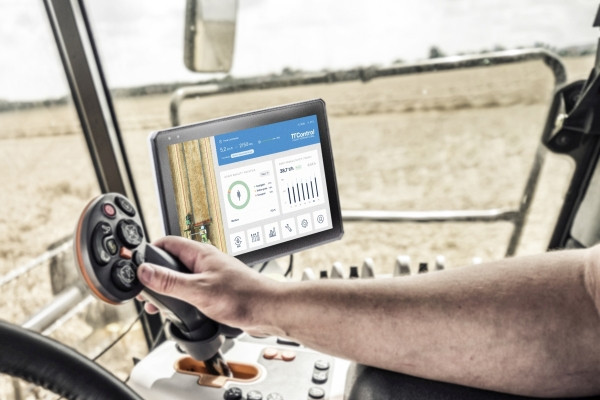 TTControl announced the global product launch of Vision 3. Our latest display generation is designed to be in the center of complex vehicle system architectures due to its extensive set of interfaces. It combines a 12" touchscreen, highest robustness, slim design, high CPU performance with a very short boot-time. It intuitively presents comprehensive data from multiple vehicle sources such as sensors, actuators and hydraulic subsystems. Additionally, it displays information from the vehicle's surroundings received by camera, radar or lidar technology.
"Vision 3 can be integrated into an existing powerful vehicle architecture. It allows a high versatility for state-of-the-art machine functions and paves the way for future innovative applications", says Benjamin Bergmayr, Product Manager HMI at TTControl. "Demand for intuitive user interfaces is growing to support machine operators during daily work with assistance systems and increasingly automated machine functions. Easy-to-use graphical applications and video streams can be visualized on the powerful display to guide and train operators to improve worksite safety and machine productivity."
Since the first presentation of Vision 3 at the bauma 2019 international trade fair in Munich, feedback of prototype users has been implemented to now launch a mature and state-of-the-art product tailored for the high requirements of a global customer base in the off-highway industry.
Read more about the advantages of Vision 3 in our product section or the press release.