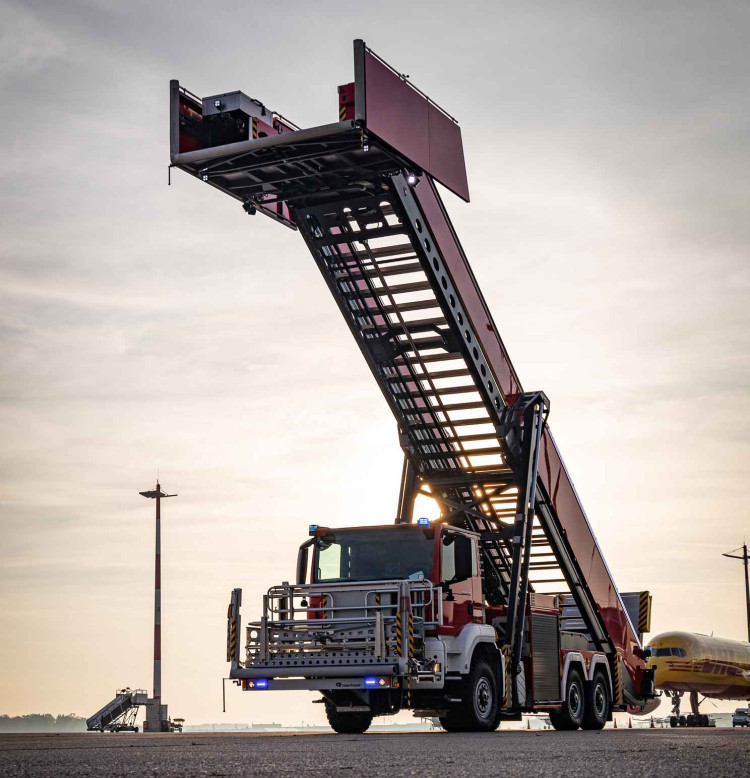 Rosenbauer's rescue stairs
A medical emergency, smoke in the cabin, or an evacuation – in the event of an incident on board an aircraft, action must be taken quickly and efficiently. Rosenbauer's Aircraft Interior Access Vehicle, better known as rescue stairs, is designed to aid passengers and crew as quickly as possible in the event of an emergency.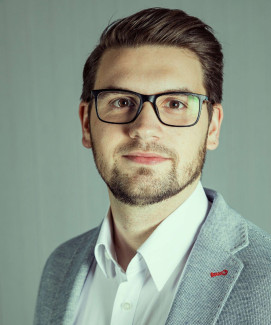 To further improve its product, Rosenbauer, in cooperation with TTControl, has rethought its electronic architecture from scratch. "When it comes to operations on or around the runway, time and safety are of the essence", says Philipp Platzl, Global Product Manager for Airport Vehicles at Rosenbauer. "Rosenbauer is committed to providing maximum safety and efficiency to emergency crews around the world with the best products for their daily work."
Minimal setup times, maximum safety
With a focus on safety, easy operation and the quickest possible setup time, Rosenbauer's E5000 and E8000 rescue stairs have proven to be ideally equipped. The rescue crew can automatically extend the rescue platform to the height of the doors of any respective type of aircraft.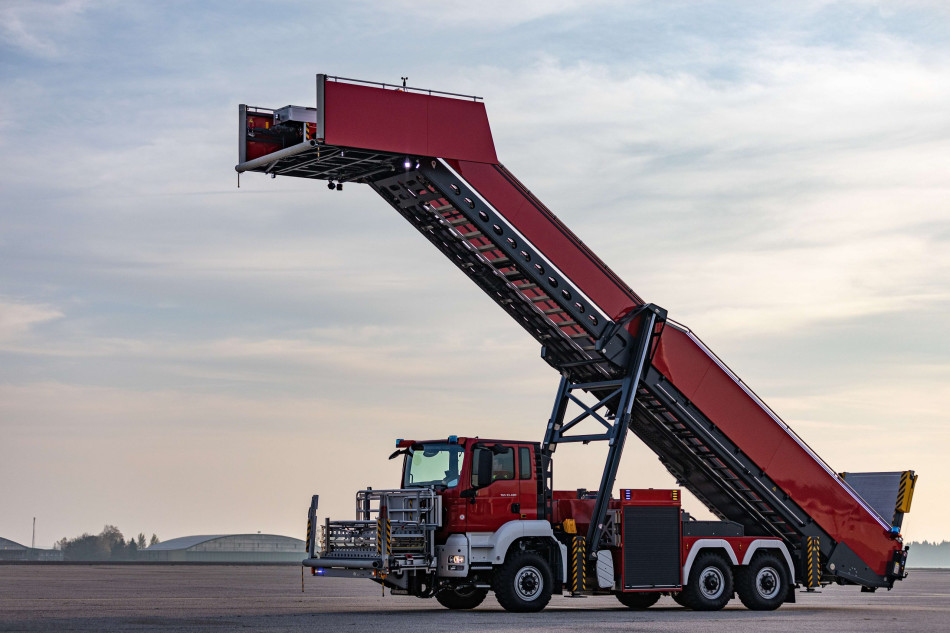 Audible and optical aids, such as distance sensors, camera imaging and an overhead window, support approaching the aircraft and ensure the best possible view in every scenario. The rescue platform can be adjusted to match the aircraft fuselage, and the side rails can be manually docked onto it. This makes alignment easier and ensures gap-free and secure access.
Thanks to sophisticated technology, the platform and steps are being held in a horizontal position regardless of the incline of the staircase. This means that both evacuations and rapid access by rescue teams can be undertaken safely.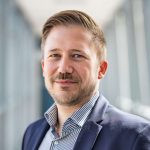 "At Rosenbauer, we continuously strive to improve all our products," says Severin Wiesmüller, Global Product Manager HMI & Electronics at Rosenbauer. "This is why the operating concept of the rescue stairs has been revised and the latest technology integrated. Feedback from our customers has had a significant impact on this further development."
A new way of software development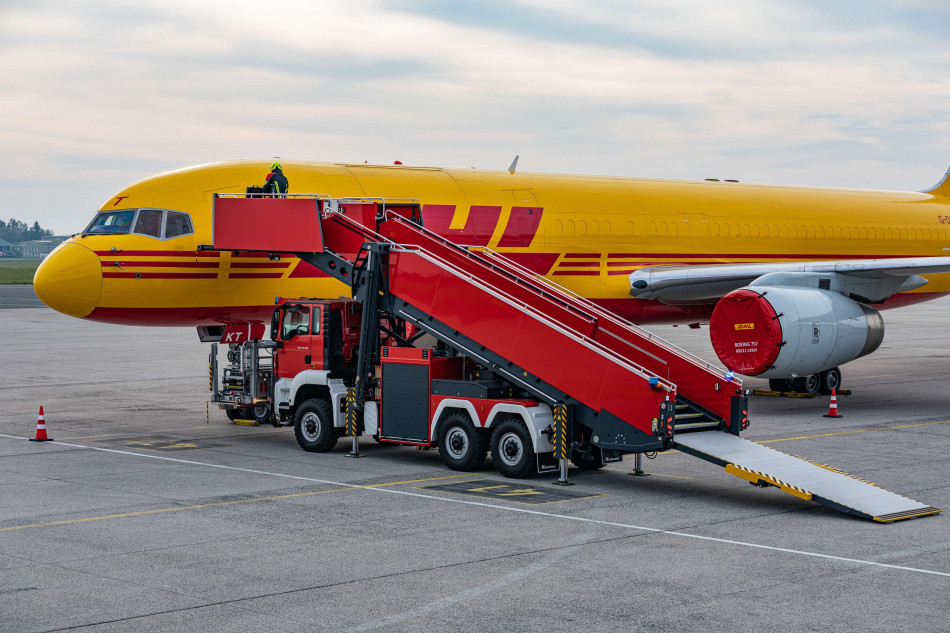 A thoroughly conducted risk and hazard analysis showed that safety requirements up to safety Performance Level (PL) d were needed. To set up a state-of-the-art electronic architecture, the CAN bus system had been implemented from scratch. A reduction of the Electronic Control Units (ECUs) was achieved by using high-end safety control units by TTControl which are certified for safety purposes.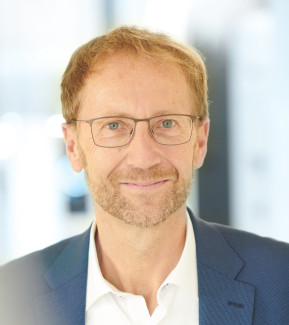 "We achieved to include all safety features in a single type of powerful ECU by TTControl as part of an integrated electronic architecture", says Markus Plankensteiner, Vice President Sales & Marketing at TTControl. "This significantly reduced the number of ECUs, software applications, sensors, networks and cables in use as well as lowered installation and maintenance costs."
'Freedom of interference' renders further safety certifications unnecessary
The safety architecture enabled the previously used six ECUs of three different types to be reduced to three units of the same type. Safety requirements like tilting and levelling are now programmed by two independent developer teams, one team at TTControl and another team at Rosenbauer.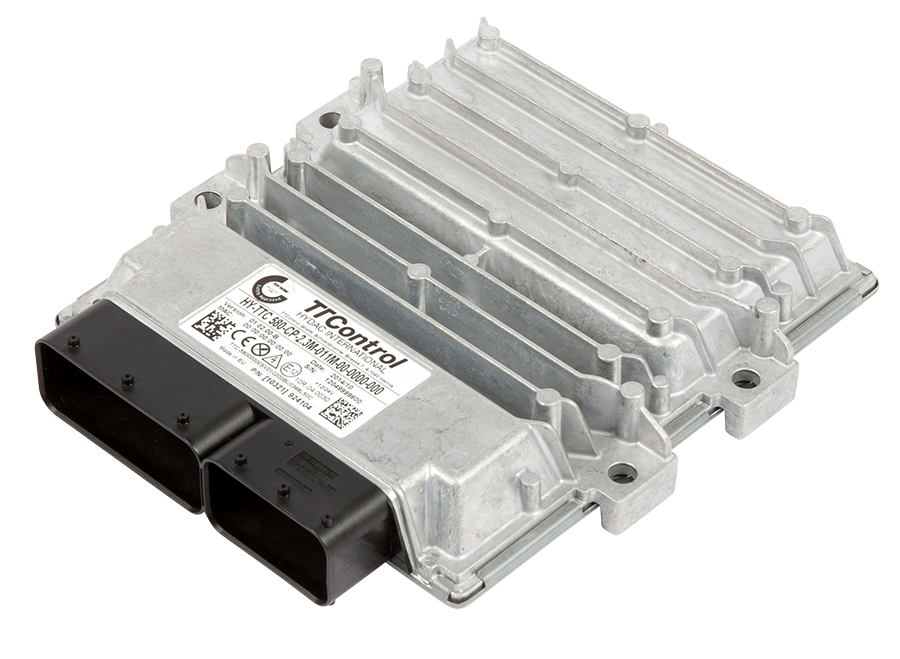 On the ECU, the multitasking real-time system SAFERTOS® is operating both developed algorithms in parallel. The safety algorithm stops the machine all at once. The application algorithm ensures that the machine never moves to a position where the safety algorithm would need to take control and warns the user in advance on the display. As the TTControl ECU combined with the SAFERTOS® guarantees the freedom of interference, the non-safety relevant application software can be maintained and deployed on the same controller without the need to repeat all the safety certification on every new software version. As Rosenbauer's products vary greatly based on the end customer, this is an important feature to reduce the maintenance efforts of the safety software.
The developer team that supported Rosenbauer on this project is part of TTControl's new Application Development Center. The Application Development Center focuses on providing turn-key software solutions to mobile machinery manufacturers.
This ranges from simple projects with one ECU and a simple functional logic to complex architectures with several ECUs, displays and communication gateways in compliance with the necessary standards and implementation of the safety requirements across a wide variety of product groups.
Read more about TTControl's Application Development Center here.