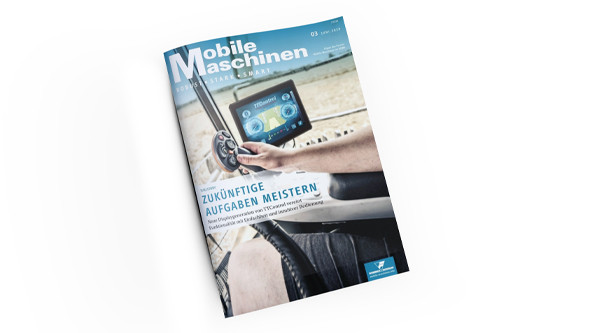 How to set up human-machine-interaction for more assisted and automated machinery? Efficiency and productivity are the main drivers of process automation of harvesters, excavators and material handling solutions. Manufacturers developing advanced off-highway machinery are increasingly demanding touch displays in growing size to create ergonomic workplaces with enhanced usability. TTControl is shaping this trend with its new rugged operator interface Vision 312, providing best-in-class functionalities by keeping things simple and intuitive.
This article has been first published in Mobile Maschinen magazine
By Benjamin Bergmayr, Product Manager HMI, TTControl
As the demand for the productivity of mobile machines continues to grow, machine functionalities become even more automated and more sophisticated. Operators are requesting more ergonomic workplaces to facilitate efficient and safe job conditions. With a strong focus on these needs, the engineers at TTControl have designed a new generation of displays which offer outstanding HMI (Human Machine Interface) qualities, packed with advanced technologies into a slim ruggedized housing. The third generation of rugged operator interfaces comes in two variants of 12.1-inch displays providing different performance levels that have been released in Q2 2020.
Technology impact on society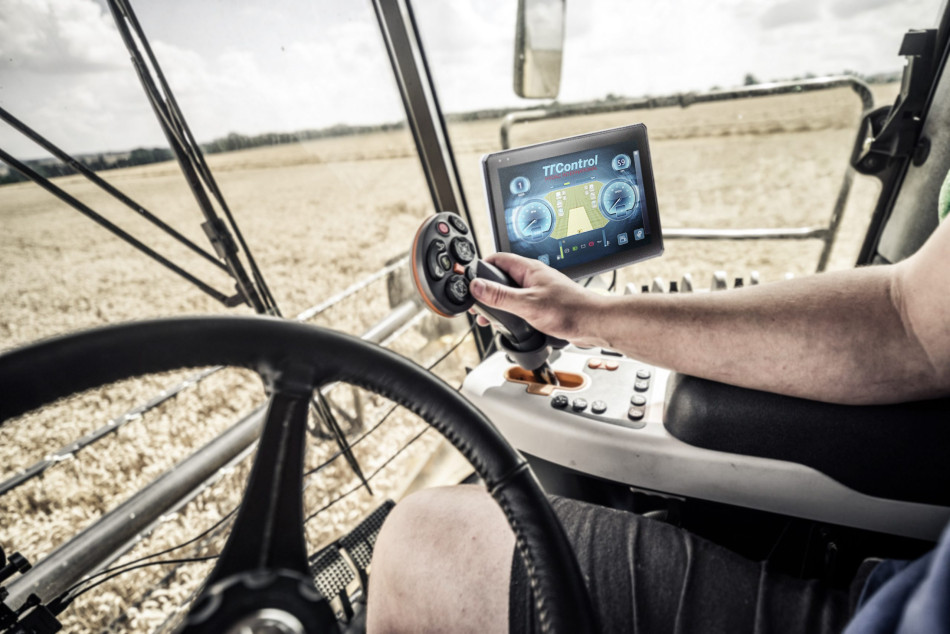 We are increasingly communicating with electronic devices and computers day-by-day – even more than with our fellow human beings for some – so much so that it has become commonplace to use our mobile devices with smart applications to fulfill our personal needs and perform our daily work. As an answer to this lasting trend, the Vision 312 is designed for high-quality interaction and user experience in-line with consumer and automotive solutions. Intuitive and distinct user interfaces are required for machine configurations, status alerts and process parametrization. Reliable computational performance and flexible development environments are required for OEMs to develop responsive and intuitive applications with high usability and operator comfort.
Performance under harshest conditions
TTControl's new generation of displays is equipped with the most reliable and high performance i.MX6 ARM® Cortex® processors. For less complex and more cost-sensitive applications, a variant with a single-core processor is available. For machinery requiring high-level graphics performance, a quad-core processor supported by an additional graphic processor can be selected. Besides the computational capabilities, a sophisticated cooling ensures that applications are executed on the device without restrictions or loss of performance even under the harshest conditions, between -30° and +70°C ambient temperatures.
The Vision 312 displays are optically bonded for high brilliance, minimum reflection and outdoor use. Ideal sunlight readability is enabled by a vivid display of up to 1000cd/m² on the Vision 312Plus variant. An extremely large viewing angle of 178° enables readability from various positions. The integrated projective capacitive touchscreen is multi-touch capable (2 fingers) and can be operated with gloves.
From seamless integration to operator ergonomics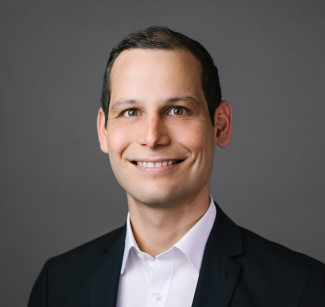 From a systems perspective, the display is designed for seamless integration with Electronic Control Units (ECU) controlling the vehicle and its functions. For current and future-proof vehicle architectures CAN, Ethernet, RS232 and USB interfaces are provided. Vision 312 additionally supports BroadR-Reach® – the evolution of conventional Ethernet, reducing connectivity costs and cabling weight for more cost-efficient machine architectures. For high-speed signals, high-speed data (HSD) connectors are provided which can be easily connected without crimping. The updated connector interface assures best signal quality for upcoming vehicle Ethernet architectures.
Displays in off-highway machinery can be arm-mounted as well as integrated into the vehicle dashboard. Due to its compact measures optimized for arm mount machine operators benefit from a less restricted view outside their cabins. An optionally supplied panel mount kit provides quick yet robust installations for indoor and outdoor dashboards. The 12.1-inch, 16:10 aspect ratio display is designed to be integrated into ergonomic workplaces. The ideal screen-to-body ratio allows fatigue-free interaction from 50-70 cm to operator seat or stand.
Assisting the operator
More intelligent machinery and more flexible working environments require easy to use and easy to learn machine interfaces. Less experienced operators can be supported by user-friendly display applications to work effectively guided and control the machinery in a safe manner. In the construction industry, excavator and wheel loader operations can be extended by cameras capturing hidden areas. The Vision 312 provides in-cabin visualization of up to four camera streams with low latency to improve worksite safety. Harvesters and tractors in agricultural businesses benefit from advanced process monitoring of harvested crops and cultivated soil during daily work. Sensor data collected during machine operation can be easily and intuitively displayed, depending on the performed task and the used agricultural implement.
Logistics and material handling are facing high demand for efficiency and fast delivery times. Operator guidance can support to move the right amount of material at the right time to the right spot. Preciseness can be supported, and delays can be prevented by giving the operator a clear indication of machine parameters and job requirements/parameters.
Flexible development and fast time-to-market
Customers can choose between two integrated development environments: CODESYS and Qt. The CODESYS development environment is a cost-free, all-in-one editor, enhanced via a powerful additional plugin developed by TTControl to fully utilize the hardware features of the iMX6 processor. This editor includes a development environment for programming applications using the easy to learn Structured Text language, a (respective) compiler, a visual editor for HMI design and many auxiliary libraries, e.g. for the integration of CAN and CANopen devices.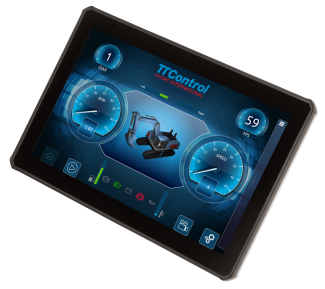 Qt development environment which is already widely used in the automotive industry is now growingly used by experienced developers in the off-highway industry due to its capability to design sophisticated but lightweight embedded applications. Developers are benefitting by improved embedded performance, optimized application speed and smoother animations and video streams. Direct access to the Yocto Linux environment further increases the flexibility for the programmer as it can enhance the operating system with additional libraries and programs through custom Yocto recipes.
Ready for future applications
The Vision 312 is designed for advanced off-highway applications, offering a well-balanced blend of performance and robustness. Our strong focus on customer needs, combined with an extensive set of future-ready technologies have been brought together to create an easy-to-use yet flexible device. The HMI supports machine manufacturers in designing ergonomic operator workplaces with state-of-the-art user experience and fast development cycles to create an impact for the future mobile machinery market.