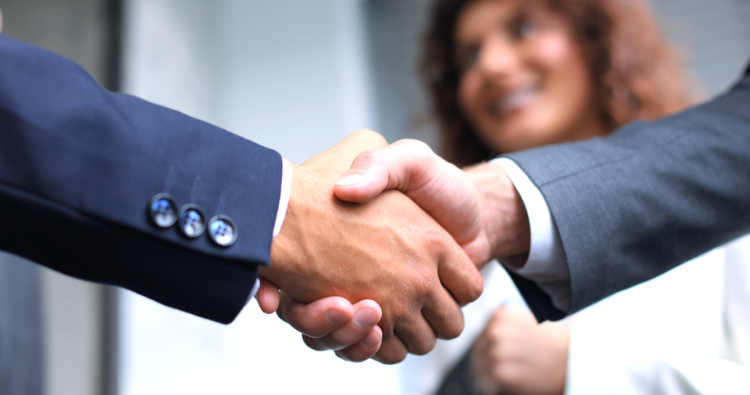 Use of machine data via cloud applications in real-time
New business models, more efficiency and cost transparency for machine operators and manufacturers
Use of data enables Smart Farming, Smart Cities as well as Predictive Maintenance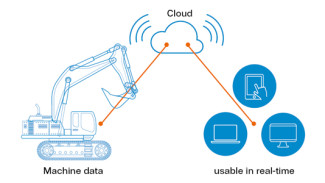 Vienna, Austria, July 24, 2019 - With their cooperation A1, A1 Digital and TTControl enable the connection of mobile machinery with the cloud, so operators and machine manufacturers can use machine data in real-time.
Companies in the agricultural, construction and municipal market are provided with a connectivity solution from one source, which includes the hardware, cloud platform and a web portal as an intuitive user interface. TTConnect Cloud Service offers plug and play functionality and enables companies to easily monitor the status of their machinery and manage entire vehicle fleets.
"We are delighted that with A1 we have found a reliable partner with a clear focus on the Internet of Things. Our customers benefit from a combination of leading software and hardware solutions from TTControl as well as a global network of roaming partners and highly secure, highly available data centers for the data hosting from A1," says Georg Kopetz, member of the executive board of TTControl and CEO of the TTTech Group.
A1 Group CEO Thomas Arnoldner: "With the combination of innovative technologies and state-of-the art infrastructure, A1 and TTControl offer companies the basis for using the unprecedented possibilities of the Internet of Things. From the optimization of the maintenance strategy to the intelligent control of agricultural machinery – we jointly offer solutions that help our customers to use the potential of digitalization to optimize business processes."
Create added value from data
The main focus of the collaboration between A1 and TTControl is on the numerous opportunities and business models customers are offered through the processing of real-time data. For example, the data of a harvester working on a field can be acquired and stored in the cloud. Precise evaluation of the data provides information on the utilization and wear of machine parts, thus enabling the prediction of maintenance intervals early on as well as avoiding complete machine breakdowns. The use of cloud-based solutions also enables new accounting models. Whereas accounting for a hired excavator is currently based on time, , the business model could be converted based on the volume of earth moved in the future. In this way, the costs are far more accurate and transparent for both the machine hirer and the end customer. At the same time, manufacturers are provided with important information about the habits of the machine operators.
Digitalization requires partnerships
A1, Austria's leading telecommunications provider, offers customers, technology partners and innovators a comprehensive IoT ecosystem. The basis for this is high-performance infrastructure, state-of-the-art data centers and the best A1 network. A1 Digital, a subsidiary of the A1 Group, advises companies in the area of digital transformation and supports them in digitalizing their business units.
TTControl, a joint venture of TTTech and HYDAC International, uses its unique expertise in the area of functional safety to ensure the seamless integration of the connectivity solution into existing electronic applications. TTControl can rely on decades of cross-industry experience of both the TTTech Group und HYDAC International. The companies of the TTTech Group develop safe digital platforms for connecting intelligent machines, for example, for international projects in the areas of autonomous driving and Industry 4.0.
About TTControl
TTControl, a joint venture of TTTech and HYDAC International, with locations in Vienna and Brixen, offers control systems and interfaces for mobile machinery and off-highway vehicles such as construction and agricultural machinery as well as forklifts, cranes, municipal vehicles and snow groomers. As a leading provider in the area of functional safety, the software and hardware platforms of TTControl enable vehicle manufacturers to quickly and economically develop highly reliable electronic control systems.
For further information about TTControl visit www.ttcontrol.com
About A1 – Internet, Voice, TV and IT-Services from One Source
A1 is Austria's leading communications provider, encompassing more than 5.3 million mobile communications customers and over 2 million fixed access lines. The customers benefit from a global package of offers from one source: voice telephony, Internet access, digital cable television, data and IT solutions, wholesale services, and mobile business and payment solutions. A1 Telekom Austria AG is part of A1 Telekom Austria Group (ATX:TKA) – a leading digital services and communications provider in the CEE region with more than 24 million customers across seven countries.
For further information about A1 visit www.A1.net
About A1 Digital
A1 Digital advises companies on questions of digital transformation and supports them in the digitalization of their business areas. The focus is on industry-specific applications in the area of Internet of Things (IoT) as well as on cloud-based products for the modern workplace and security solutions for the cloud and IoT. With its scalable services, A1 Digital is also an ideal partner for digital projects in medium-sized businesses. As part of the A1 Telekom Austria Group and thus of América Móvil, the company has access to the established infrastructure of one of the world's largest mobile operators. In addition to its German headquarters in Munich, A1 Digital has regional sales organizations and offers cloud solutions via data centers in Germany, Austria and Switzerland.
For further information about A1 Digital visit www.A1.digital
Contact for inquiries: