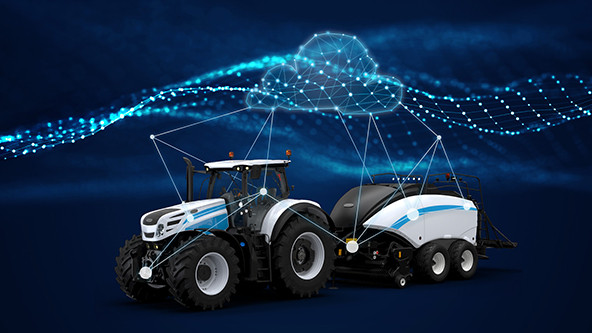 In the past, farmers and contractors with a diverse fleet and implement pool from various manufacturers were not able to bundle machinery data on a single platform. This was solved by the agrirouter cross-manufacturer solution. Data can be easily exchanged between machinery and implements and agricultural software tools.
Now, TTControl's IoT solution TTConnect Cloud Service has been agrirouter-certified, making the service future-proof for agricultural machinery OEMs. Mobile machinery transmitting data to TTControl's cloud service can connect to the agrirouter data exchange platform while ensuring maximum data security. This includes data like fuel consumption, electro-hydraulic machine data and oil status, as well as actuator data like drivetrain torque and harvester rotation. That allows advanced analysis of, for example, the reasons for a certain crop quality.
"The agrirouter integration is an important add-on feature for our TTConnect Cloud Service solution," says Christiana Seethaler, Vice President Product Development. "Our customers, manufacturers of machines for the agricultural sector, benefit from the agrirouter support as it allows themto become conveniently part of this cross-manufacturer ecosystem and to provide the advantages of this data exchange platform to their customers."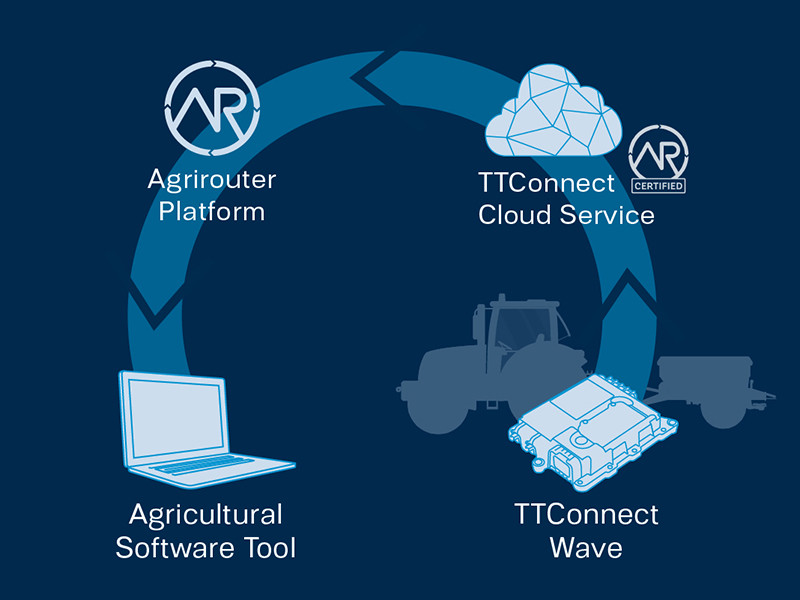 Machinery data can be retrieved via in-vehicle interfaces such as CAN or Ethernet, for example. Once transmitted to the TTConnect Cloud Service, the data can be connected to the agrirouter platform. This specific transmission has been certified recently, ensuring maximum data security.
TTControl's TTConnect Cloud Service management platform offers true plug-and-play functionality. It allows manufacturers of mobile machinery and fleet owners to easily monitor and manage their vehicles around the world at any time with any web-enabled device – with only one off-the-shelf solution. This includes accessing machine data from the office, home or mobile with a fully customizable, intuitive front end. TTConnect Cloud Service includes cloud access, connectivity and a ruggedized IoT gateway for a true end-to-end machine management solution.
The offering includes the ruggedized IoT gateway TTConnect Wave that connects mobile machinery to the cloud via wireless or cellular interfaces. It is designed to link vehicles and machines most easily and smoothly to the TTConnect Cloud Service platform.
The universal agrirouter data exchange platform allows data exchange among a complex value chain independent of any service provider or agriculture machinery manufacturer. Today, the offering incorporates numerous agricultural machinery manufacturers, including Case New Holland, Same Deutz Fahr, Grimme, Amazone, Horsch, AGCO Fendt and Pöttinger.
Find more information here: