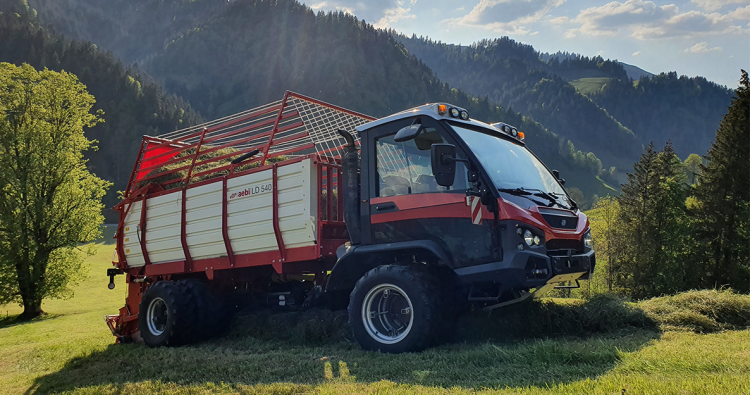 How complex machines can be easily controlled with visualization
Whether at sea level or 3,000 meters above it, on an extremely steep slope or in flat areas, in scorching heat or freezing cold: Aebi Schmidt's vehicles and machines must function without compromise under the most diverse conditions. This also applies to the displays installed, which enable the drivers to operate the machines intuitively. The driver must always have an overview and control of the vehicle - even in stressful situations. To ensure this, the company relies on our products.
The Aebi Schmidt Group is a global leader in intelligent solutions for customers who care for clean and safe infrastructure and cultivate challenging grounds. The unique diversity of the group's product range includes its own vehicles as well as innovative attachable and demountable devices for individual vehicle equipment. 
As a strong brand, Aebi stands for vehicles that make safe mechanical cultivation and maintenance of extreme slopes possible. The support and services tailored to demanding customer needs offer the right solution for almost any challenge. Founded in 1883 in Burgdorf, Switzerland, Aebi Maschinenfabrik is today part of a group of companies with around 3,000 employees worldwide. It is represented in 17 countries by local sales and service organizations and in a further 90 countries through established partnerships with dealers.
In order to be able to offer customers an intuitive operating concept, the company decided to control the machines via a central operating unit. Therefore, a reliable and intuitive solution with the right price-performance ratio was sought. 
The decision was finally made in favor of the Vision 312Plus display from TTControl: the touchscreen display with integrated high-end display controller and solid protection has been developed for use in off-highway vehicles and thus meets Aebi Schmidt's requirements exactly. Used for the first time on the Aebi TP/VT 470 Vario: The all-terrain transporter is equipped for a wide variety of applications in the agricultural and municipal sectors, regardless of the season.
A display for the absolute overview
Good and simple operability is the be-all and end-all for Aebi machines. Not only does it save time, but also reduces a stressful situation - especially in more extreme conditions. "Given the complexity of the machine, it must not be complicated to operate. Everyone must be able to understand the machine right away and use it purposefully, even without much training or introduction," explains Lorenz Berta, project manager at Aebi Schmidt.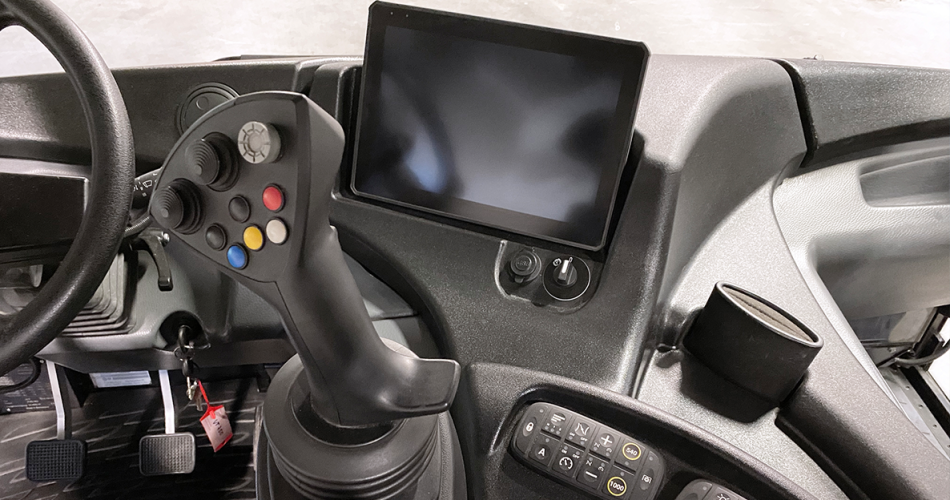 (c) Aebi Schmidt Group
For this to succeed, a modern, intuitive operating concept via touchscreen is needed that clearly presents the vehicle's many functions to the customer. The size of the display played a decisive role in this core requirement: In addition to the provided information, two cameras should also be shown simultaneously on the screen. Here, the 12.1-inch Vision 312Plus display gives the user an overview. In addition to various communication interfaces, it also has a direct connection for cameras.
However, the relevant parameters must not only be displayed simultaneously and clearly but must also be easy to read in any situation. This is ensured by the high brightness and optical bonding of the displays, which guarantee perfect readability even in direct sunlight. This ensures safe operation, especially for mountain tractors, which are often used on steep slopes.
Ready for use in any situation
The display is the central operating unit, which can be used to make most of the vehicle settings when the vehicle is stationary. While driving, easy operation of all functions is possible via the integrated drive selector lever and two keyboards. The display with the Aebi operating concept "Vision Control" keeps the driver up to date on the status of the respective functions. Thanks to the high computer performance, communication in almost real time with the vehicle controller is possible.
Since the displays are installed in the cockpit and the vehicles are used in different climatic zones worldwide, they have to be designed for a wide temperature spectrum. The Vision 312Plus display can withstand extreme temperatures from -30 to +70 °C, shocks, and vibrations.
To also cover all requirements in terms of connectivity, a wide range of connections such as CAN bus, Ethernet or USB was also necessary. An implemented update mechanism makes it easy for both the customer and the developer to install new software on the display.
Strong cooperation, successful project
TTControl is a joint venture company of TTTech and HYDAC International, a strategic partner of Aebi Schmidt. The associated close cooperation with HYDAC was therefore an important factor in the decision in favor of TTControl's solutions.
As was the product tested in practice: "We knew that the Vision 312Plus display was already being used successfully by other customers and their products, such as in Prinoth's Leitwolf. That in combination with a suitable all-round package made a very good impression on us," says Sven Stoller, Project Manager Software Development at Aebi Schmidt.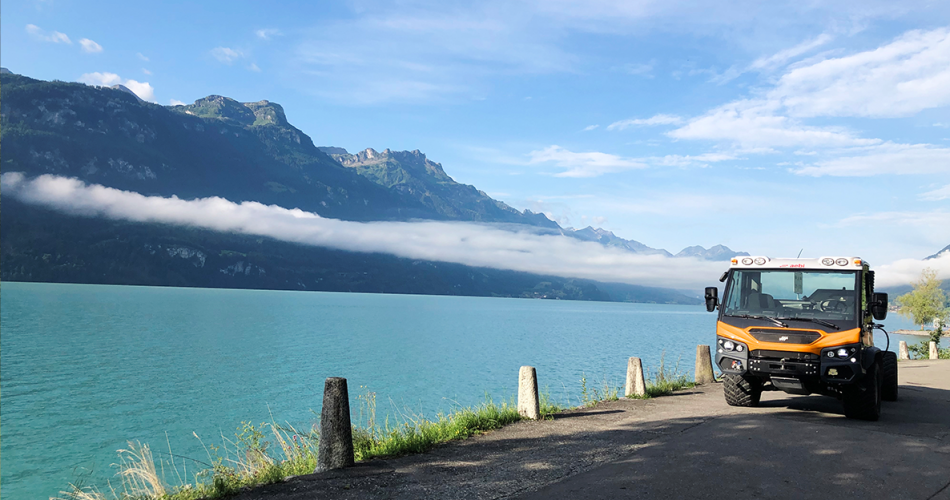 (c) Aebi Schmidt Group
One of Aebi Schmidt's goals was to develop an operating concept that would allow them to adapt it to other vehicles. The displays used can be programmed with CODESYS V3 as well as with Qt. A fully comprehensive starter kit with various programming examples supports the development as well as the understanding of the display, which in turn positively influences the development time. 
The fast support was also convincing: "If problems occurred, the inquiries were always answered quickly, so that there were no major delays in the development process," says Stoller. TTControl even provided support for customer-specific requests: "We can also rely on TTControl's experience when implementing specific customer projects, which is an important element of a strategic partnership for us."
The international network that HYDAC can guarantee with more than 500 sales and service partners in over a hundred countries plays an important role in the successful cooperation. This is because it enables HYDAC to respond to the needs of its customers almost anywhere in the world and to ensure local competence.