Enhance Human Machine Interaction
The new rugged operator interface Vision 3 is designed for use in complex vehicle architectures and assists the operator with optimized user experience and data visualization. Intuitive user interaction and high-performance electronics allow for handling complex machinery tasks, while enabling maximum flexibility and efficiency.
The offering is available as a single core processor variant and as an advanced Plus variant with 4-Core-CPU and an enhanced set of interfaces.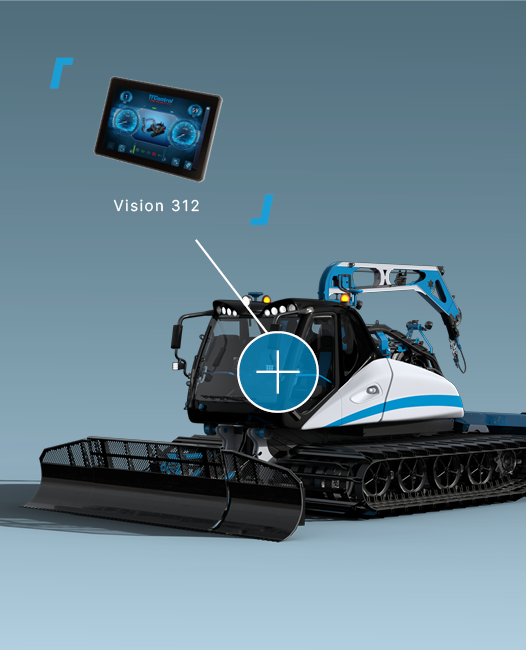 Rugged Operator Interfaces in the Off-Highway Market
The off-highway industry shifts towards more automation of mobile machinery that smartly assists the operator rather than being operated as a simple tool. In order to complement the operator, machines need a better understanding of their working environment and must facilitate user interaction.
Modern mobile machinery therefore requires increasing numbers of cameras and sensors as well as higher bandwidth and more processing power.
At the Center of Vehicle Architecture
Our third rugged operator interface generation Vision 3 is designed to be the center of a complex machinery system architecture, offering an extensive set of interfaces and suiting a multitude of use cases.
The ever-increasing number of sensors collect more and more data, which must be processed so that the information can be intuitively presented to the operator. Not only do the cameras and sensors connected to the machine provide information about the machine's surroundings, but sensor data coming from the environment itself will also be visualized for the operator.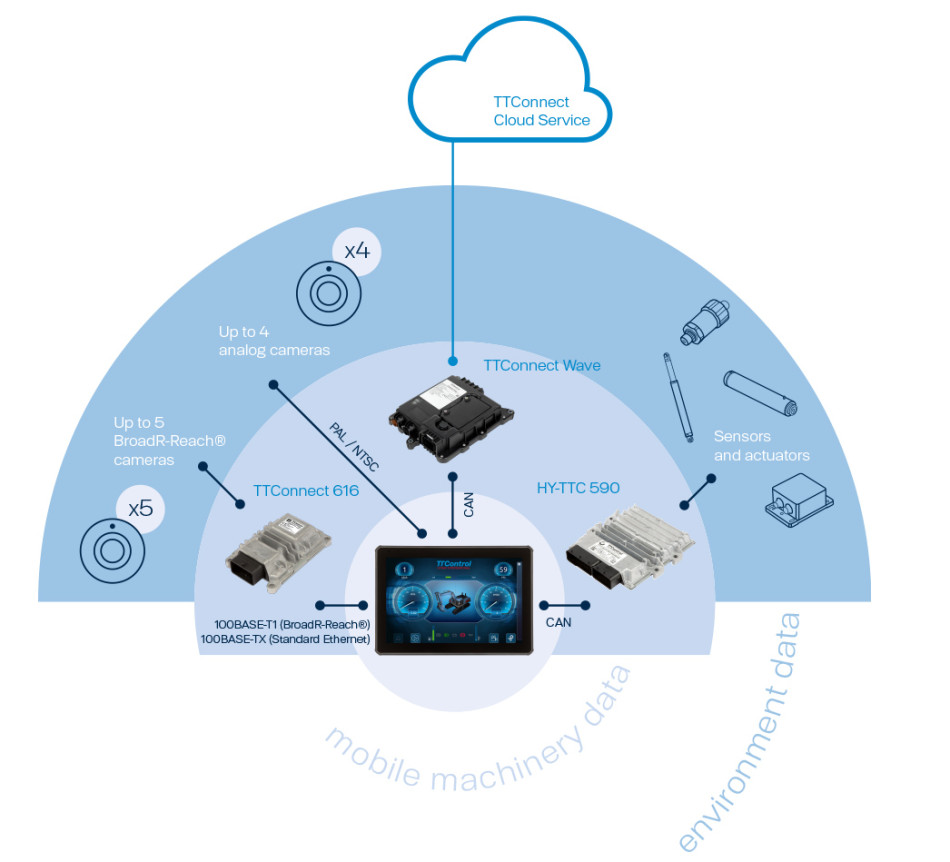 Key Benefits
TTControl's Vision 3 display generation combines modern off-highway machinery architecture and operator comfort:
Key Features
High computational and graphical multimedia processing power
Excellent sunlight readability due to optical bonding and high brightness
Displaying four camera streams simultaneously
CAN, ISOBUS and Ethernet (Standard or Automotive BroadR-Reach) interfaces
Integrated loudspeaker
Fast boot-up time and sleep mode
Linux platform for C/C++ (e.g. Qt) or CODESYS® programming