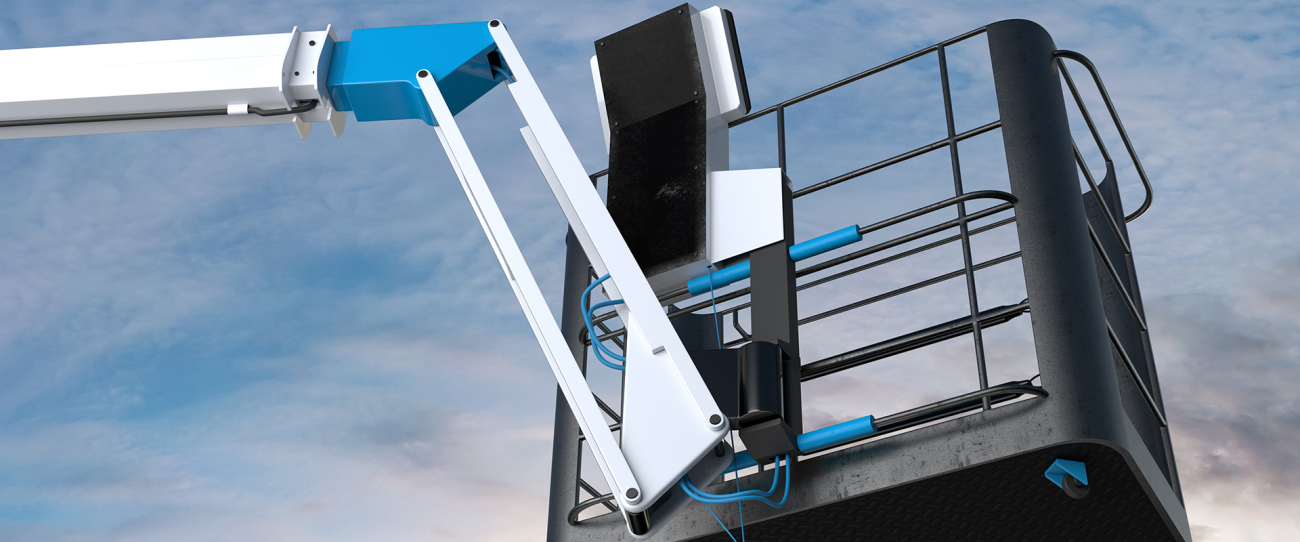 Highest safety on every level
Whether lifting material or people, reliability and safety are key in the business of material handling equipment. Another important aspect is cost-efficiency, not only when talking about a mobile crane but also for a smaller-sized lifting platform, as only few companies can afford dedicated hardware development in this area.
This is where our general purpose controller families, like the TTC 50 and the TTC 500 Family, as well as operator terminals play an important role. They were used both for work functions and for functions in the base vehicle, e.g. for steering the rear axles or controlling outriggers.
Their reliable performance and versatility are highly valued by material handling customers around the world. Furthermore, our ECUs shine with a TÜV certificate with exact MTTFd data.
For example, TTControl has been selected by IMER Access as electronic supplier for their next generation of self-propelled crawler aerial working platforms. TTControl furnished safety certified electronic control units and a safety certified I/O module. The specifically designed application software can be customized, modified and enhanced by IMER Access.