Increased flexibility with building blocks
The 2000 series is specifically designed to meet the requirements of smart and automated off-highway vehicles and mobile machinery.
Compatibility throughout the series and a wide choice of ECUs with different power levels guarantee maximum flexibility for manufacturers.
The two families currently available are the TTC 2300 family and the TTC 2030 family.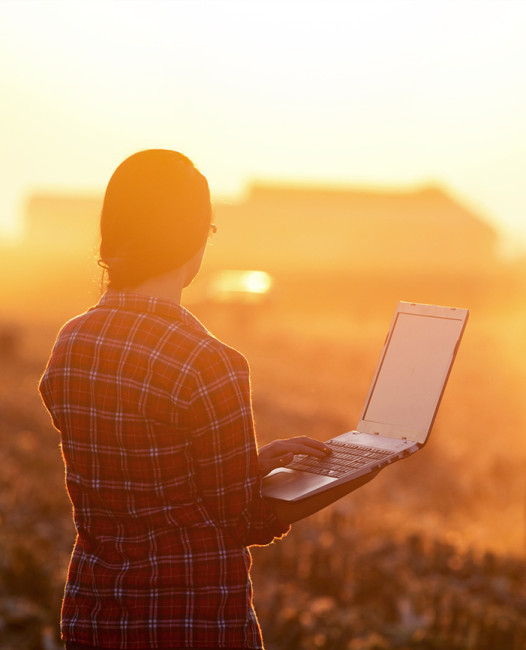 TTC 2000 Series
Designed for the next generation of off-highway machinery
The upcoming TTC 2000 series consists of complete sets of compatible ECU families with different processing power, scalable for advanced and automated off-highway applications. All ECU families share the same modular hardware and software building blocks. This provides machine manufacturers with great flexibility when selecting ECUs for various machine sizes and generations. Due to its compatibility, one ECU can be easily replaced or extended by another ECU with only minor adaptations to the application code and test cases.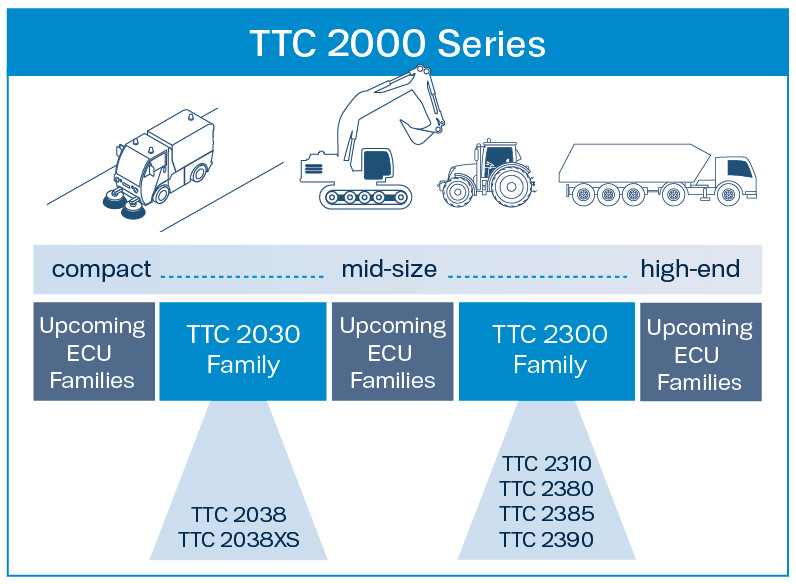 A central component of the whole TTC 2000 series is the second generation of the Infineon AURIX™ CPU. Furthermore, common tools such as compilers and debuggers, as well as common connectors, are used for the whole TTC 2000 series.
The synergies that the TTC 2000 series create in terms of vehicle application development, testing, and verification help to reduce development time and shorten time-to-market.